Jamie

Happ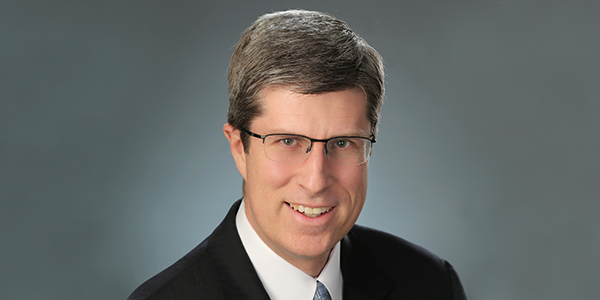 I have always believed that doing the Lord's work is both a marathon and a sprint. There are times of acute need where one needs to be available right then sharing God's gifts with those in need – that's the sprint part. There are also times, however, where a longer term 'marathon' perspective is more appropriate. When my wife, Christine, and I met with our local estate planning attorney to update our plans, we discussed in depth what the best options might be for some of God's gifts, were we to no longer be here to use them. St. John's came to the forefront of our conversation right away as we could not think of many other organizations that we have been lucky enough to be involved with that can have the type of life changing, long lasting effect that SJJ does.
Toledo can be an insular place. I have been fortunate enough in my career as a financial advisor for Merrill Lynch to work with clients all over the country (and in several foreign countries) and have lived in New York, Boston and Cleveland before returning to my hometown in 1999. I truly believe that some of the kindest, most transparent, and thoughtful people live and work right here in Northwest Ohio. Having had the good fortune of experiencing many different situations, however, has also taught me that we can often be very set in our ways here as well. St. John's and the Jesuit mission by definition works against this to raise and foster 'world changers' and 'rule questioners' and the types of strong, Christ centered thinkers that can carry Toledo and its kind heart into the ever changing world that we live in today. After all… we are constantly called to search for the 'magis'… the 'more' of what we can do. What better way to do more than to make sure that St. John's can continue to teach future generations well past our time?
I would encourage all our Titan alumni and friends that as you think about your current charitable giving (the sprint) to ask, "Am I also considering the marathon?" Perhaps that is just the nudge you need to make sure you are covering both.